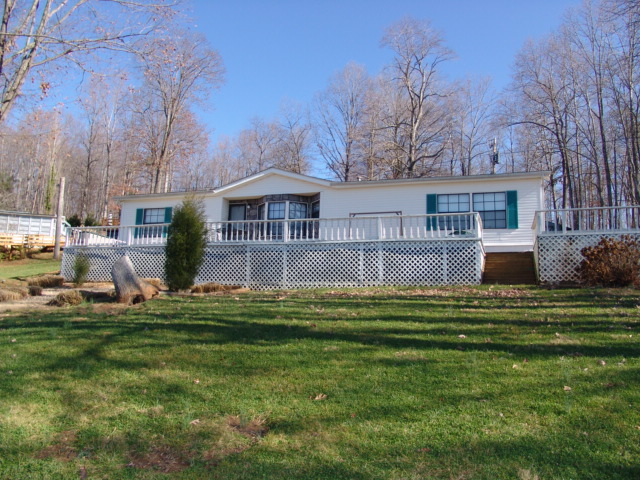 Most buyers are under the impression that the owner of a doublewide or
singlewide on the lake should be handing it over for almost nothing….
Here's the problem…they are typically on some of the flattest lots
which means that the waterfront land is worth $200K-$350K alone…
AND most sellers KNOW what they have….
Herein lies the problem with that—FINANCING!
Singlewides cannot obtain any financing any longer….
Doublewides require finding a lender which is like finding
a drop of water in the middle of the lake….
So, your options are:
Grab a Home Equity Line of Credit on Your Existing Home,
sell stocks, or dip into your savings—
Cash is King/Queen on these deals because, even
though Sellers know what they have, they are also
becoming painfully aware that most people can't
buy what they have even if they wanted to….
Pooling cash with family and friends has been a very common
model here, and last year there were about 20 of these deals,
now there are only 8. Buyers are staying in the double and singlewides
for a while then knocking them down and putting cottages and homes
in their places….
Why? In most cases "grandfathered" docks are in place and views
are pretty nice….Of course you would have to get permits for all
of those things and still find out if you could construct as closely to
the lake as the existing home, etc…..
But, don't be fooled….a bank would require you to take
a waterfront lot loan for these properties and interest
rates are much higher on those…..
But that's how you do it! Cash is the best bet
at this point…………Think of it as buying a cleared
lot with a well and septic and dock and they are
throwing the trailer in….
To find out more, get "The Smith Mountain Lake Edge" for insider information
CLICK HERE NOW!
All the Best!
Noreen
ABOUT THE AUTHOR: Noreen Hartkern is a well-respected Zillow 5- Star Agent on Smith Mountain Lake, Virginia, with over 20+ Years of Real Estate Expertise. Noreen is an Accomplished Realtor, Real Estate Consultant, New Construction Specialist, Blog Writer & Photographer. In Addition to Listings and Sales, Buyers and Sellers Agency, She has Extensive Experience as a Home Renovator, Rehabber and Flipper, and is a Published Author on That Very Topic.
Her Passion is Living and Working the Waterfront Lake Life and Helping Her Clients Find Lakefront Properties and Hidden Gems. Noreen is also an Accomplished Vocalist and Musician and Prides Herself on Being a Self-Made Entrepreneur. Quite Simply, Noreen is Your Smith Mountain Lake Resource for ALL THINGS Real Estate and Is UNIQUE IN HER APPROACH of Making ANY Real Estate Transaction FUN!!!!!! #SeriouslyFUN
Want "The Smith Mountain Lake Edge"? LOVE Super-Stealth BARGAINS on Smith Mountain Lake? Want to KNOW WHERE THE DEALS ARE BEFORE ANYONE ELSE DOES? GET NOREEN'S SECRET FREE SML REPORT The Bottom is OVER...Grab Some Deals Before they're all GONE!
See You Here Soon! Noreen Hartkern Mobile – (540) 420-1294 noreenhartkern@yahoo.com