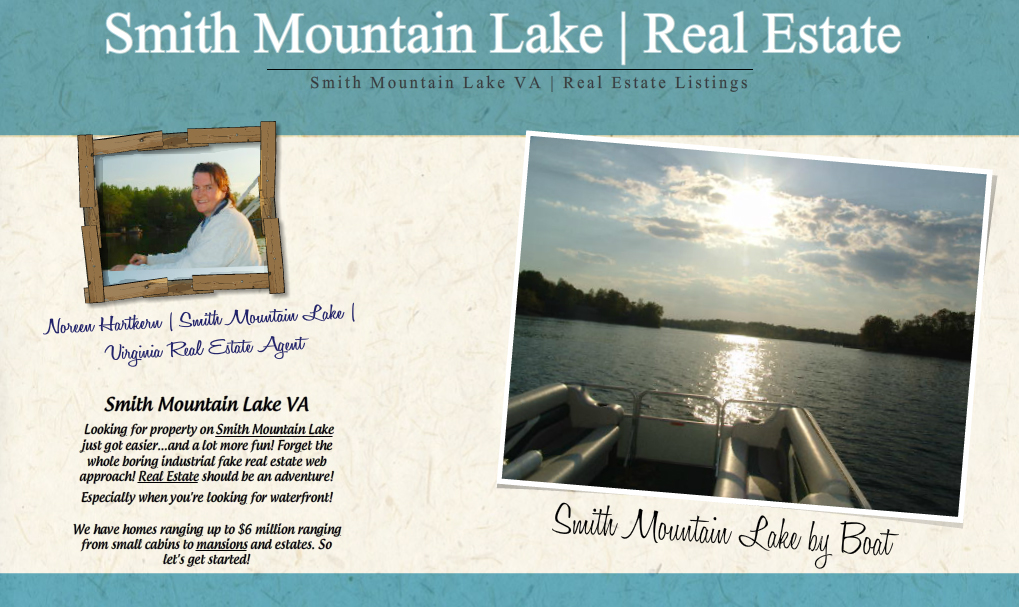 Smith Mountain Lake REAL ESTATE Sales
Smith Mountain Lake is not just picking up, it's heating up and the competition for properties has now led again, to some bidding wars…yes, you read that right….multiple interested buyers on multiple hot properties–in fact, as I'm writing this to you [and clearly this data will change as the properties get to the closing table] there are 63 Pending or Under Contract Properties. Are they all low-priced crappers? I should say not, with several being over $1 Million.
Follow this link to see the page:
Note: This link will no longer be available after 7/6/2012.
The Trend is the Same Around The Nation (see below). The Moral of the Story is: Don't Miss This Incredible Market with Incredibly Low Interest Rates.
If you wait for the Presidential Election it will be too late…that buzz and stimulus alone with cause a stir in the housing market that will effect you wallet.
Click Here To Get Your Smith Mountain Lake FREE Report NOW BEFORE IT'S TOO LATE! 
Source: National Association of Realtors —  WASHINGTON (May 30, 2012)

Lawrence Yun, NAR chief economist, said a one-month setback in light of many months of gains does not change the fundamentally improving housing market conditions.  "Home contract activity has been above year-ago levels now for 12 consecutive months. The housing recovery momentum continues," he said.
Yun notes home sales are staying well above the levels seen from 2008 through 2011.  "Housing market activity has clearly broken out at notably higher levels and is on track to see the best performance since 2007," he said.  "All of the major housing market indicators are expected to trend gradually up, but a new federal budget must be passed before the end of the year for the economy to continue to move forward."
The PHSI in the Northeast rose 0.9 percent to 78.9 in April and is 19.9 percent higher than April 2011.  In the Midwest the index slipped 0.3 percent to 93.0 but is 23.0 percent above a year ago.  Pending home sales in the South fell 6.8 percent to an index of 105.7 in April but are 13.3 percent higher than April 2011.  In the West the index dropped 12.0 percent in April to 94.9 but is 5.1 percent above a year ago.
The housing forecast has been upgraded, with existing-home sales expected to reach 4.66 million this year, compared with 4.26 million in 2011.  The outlook for 2013 is now 4.92 million, but could vary significantly depending on two scenarios.
If lending returns to normal, the 2013 outlook for existing-home sales would measurably improve to 5.3 million.  However, a fiscal cliff scenario of higher taxes and sharp spending cuts beginning in early 2013, which is an unlikely event but still worth noting, would lower the sales projection to 4.5 million.
Because of measurably lower inventory supplies, the forecast for home prices has been upwardly revised with the median existing-home price projected to rise 2 to 3 percent this year and 4 to 5 percent in 2013, with wide local market variations.  Miami and Phoenix will easily achieve double-digit price growth by year end.
Yun said the price gains will measurably reduce the number of underwater homeowners.  "For example, a 5 percent national price gain means the number of underwater homeowners would fall to about 9 million from current estimates of around 11 million.  A 10 percent gain, say over the next two years, would reduce the underwater status to about 7 million households out of 75 million owner-occupied homes," he said.
About 25 million homes are owned free and clear without a mortgage.
Though the proportion of distressed properties is still high, the numbers have been falling over the past two years.  "The diminishing share of distressed properties is another reason for higher home prices in upcoming months," Yun added.
The National Association of Realtors®, "The Voice for Real Estate," is America's largest trade association, representing 1 million members involved in all aspects of the residential and commercial real estate industries.
# # #
*The Pending Home Sales Index is a leading indicator for the housing sector, based on pending sales of existing homes. A sale is listed as pending when the contract has been signed but the transaction has not closed, though the sale usually is finalized within one or two months of signing.
The index is based on a large national sample, typically representing about 20 percent of transactions for existing-home sales.  In developing the model for the index, it was demonstrated that the level of monthly sales-contract activity parallels the level of closed existing-home sales in the following two months.
An index of 100 is equal to the average level of contract activity during 2001, which was the first year to be examined as well as the first of five consecutive record years for existing-home sales; it coincides with a level that is historically healthy.
NOTE:  Existing-home sales for May will be reported June 21 and the next Pending Home Sales Index will be on June 27; release times are 10:00 a.m. EDT.
If You're Already On My List, then you Already Have "The Smith Mountain Lake Edge"…if not…what are you waiting for? IT'S FREE!?

Noreen Hartkern

WAINWRIGHT & CO., REALTORS (LAKE)

16503 B T WASHINGTON HWY

MONETA, VA 24121

540-420-1294
ABOUT THE AUTHOR: Noreen Hartkern is a well-respected Zillow 5- Star Agent on Smith Mountain Lake, Virginia, with over 20+ Years of Real Estate Expertise. Noreen is an Accomplished Realtor, Real Estate Consultant, New Construction Specialist, Blog Writer & Photographer. In Addition to Listings and Sales, Buyers and Sellers Agency, She has Extensive Experience as a Home Renovator, Rehabber and Flipper, and is a Published Author on That Very Topic.
Her Passion is Living and Working the Waterfront Lake Life and Helping Her Clients Find Lakefront Properties and Hidden Gems. Noreen is also an Accomplished Vocalist and Musician and Prides Herself on Being a Self-Made Entrepreneur. Quite Simply, Noreen is Your Smith Mountain Lake Resource for ALL THINGS Real Estate and Is UNIQUE IN HER APPROACH of Making ANY Real Estate Transaction FUN!!!!!! #SeriouslyFUN
Want "The Smith Mountain Lake Edge"? LOVE Super-Stealth BARGAINS on Smith Mountain Lake? Want to KNOW WHERE THE DEALS ARE BEFORE ANYONE ELSE DOES? GET NOREEN'S SECRET FREE SML REPORT The Bottom is OVER...Grab Some Deals Before they're all GONE!
See You Here Soon! Noreen Hartkern Mobile – (540) 420-1294 noreenhartkern@yahoo.com