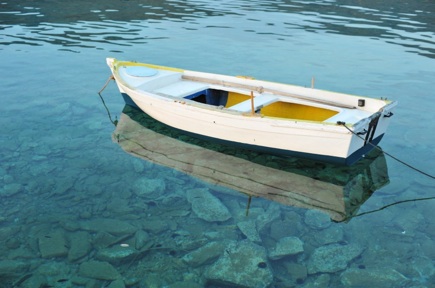 TGIF FROM SML!
So…quickly…then I've got to run to an appointment!
I GET THIS QUESTION A LOT:
Which properties on the water are "short-term" or "vacation rentable"
So…attached is a list of 64 Remaining on the Whole of Smith Mountain Lake….
YES! YOU READ THAT RIGHT….
THEY ARE… AND ALWAYS HAVE BEEN
A COMMODITY…
But there's a "catch"!
Lawmakers don't like rentals…
they don't like anyone "getting ahead"  by off-setting their mortgages!
Banks…some love it.
Subdivision restrictions exist to  Allow it in Some Communities yet Prohibit it in Others…
Virginia State Senate wants people  to conform to laws with respect to homeaway and airbnb; as well as,  short-term rentals…
So! What's the work around?
Well—if you are interested in short term rentals
we need to pick one and write an offer
"Subject to" you being able to rent it out
based on the laws….(not on the renters…
in this economy, there are still plenty of them)
So we need to team up with one or more
rental agencies that must conform to the
new 2016/2017 Virginia State guidelines.
BUT FIRST….FOR 2017 DUE
TO STATE GUIDELINES…ABSOLUTELY
NO ONE IS TAKING OFFERS
WITHOUT A LEGAL PRE-QUAL
LETTER FROM YOUR LENDER
SO YOU SHOULDN'T EVEN LOOK
WITHOUT THAT…
IT ONLY TAKES ABOUT
48 HRS TO FIND OUT….
(AND SOME LOCAL LENDERS  WILL GIVE YOU
YOUR PRE-QUAL ON THE SPOT–)
So…just know these things:
1)   You MUST BE PRE-QUALIFIED to even look at property
because if you're not, you will miss out on the one you
want to write a contract on, as any offer you make would not be
looked at without that letter.
2) Some properties [64 Left…to be EXACT]
are "considered" "Short-Term Rentable"
HOWEVER; EACH  of those 64 MUST BE
confirmed to be so,
by LOCAL Rental Agencies that would
end up "managing" the property for you
for a Fee.
3) Those Rental Agencies MUST abide by State,
Local and Subdivision Law, FOR RENTALS
so they should be  up to date on everything, so they can
help us decide which properties will work
for you, AND WHAT YOU MUST DO IN ORDER
TO CONFORM TO THE NEW LAWS.
4) Real Estate Agents or REALTORS and RENTAL AGENTS perform completely different tasks and are BOUND, by COMPLETELY  DIFFERENT LAWS,
so you need us BOTH in order to create
a SUCCESSFUL INVESTMENT.
[No one can guarantee you rental income…especially in the cases where Homeowners do not maintain their homes or have an undesirable property in some way…but, last year, rentals were over-booked across the entire lake]
[Agencies that claim to do both are in a conflict of interest…so Buyer Beware]
MAKE SENSE?
AS ALWAYS…
I hope that My Real Estate Consultancy
is of VALUE to YOU and YOUR FAMILY…
Through…what I still call "The Smith Mountain Lake Edge" Newsletter
The concept of which, remains…  to Enlighten My Inner Circle with Tips,
Tricks, Laws and Clarification on the Best Way to Secure a Great
Investment Here On Smith Mountain Lake, with the Peace of Mind that
You Did it Right The First Time and were Represented. 🙂
I GIVE IT FREELY, and  WITHOUT RESERVATION
only in the hopes that  if I ever ask you
for a Recommendation, Referral or Testimonial
(which will be  sooner, rather than later… wink! )
That you might have something nice to say
about my  Skillsets and Expertise.
IF YOU STUMBLED ACROSS THIS…OR ARE HERE FOR THE FIRST TIME, THEN YOU NEED TO GET ON MY LIST AND RECEIVE YOUR
SECRET FREE SML REPORT:   <—–click here now!
Below….Find the
64 Remaining ALLEGED 🙂 RENTALS
ON THE WHOLE
* 42-MILE LONG
* 22,0000 ACRES AND
* 550 MILES OF SHORELINE,
OF GLORIOUS  SMITH MOUNTAIN LAKE!
List is Expired: Shoot me a Quick Email @ noreenhartkern@yahoo.com Subject: Buying Short Term Rentals 2017 and I'll send you a "Fresh List" 
Have a Great Weekend!
All The Best!
Noreen
Noreen Hartkern

WAINWRIGHT & CO., REALTORS (LAKE)

16503 BOOKER T WASHINGTON HWY

540-420-1294
ABOUT THE AUTHOR: Noreen Hartkern is a well-respected Zillow 5- Star Agent on Smith Mountain Lake, Virginia, with over 20+ Years of Real Estate Expertise. Noreen is an Accomplished Realtor, Real Estate Consultant, New Construction Specialist, Blog Writer & Photographer. In Addition to Listings and Sales, Buyers and Sellers Agency, She has Extensive Experience as a Home Renovator, Rehabber and Flipper, and is a Published Author on That Very Topic.
Her Passion is Living and Working the Waterfront Lake Life and Helping Her Clients Find Lakefront Properties and Hidden Gems. Noreen is also an Accomplished Vocalist and Musician and Prides Herself on Being a Self-Made Entrepreneur. Quite Simply, Noreen is Your Smith Mountain Lake Resource for ALL THINGS Real Estate and Is UNIQUE IN HER APPROACH of Making ANY Real Estate Transaction FUN!!!!!! #SeriouslyFUN
Want "The Smith Mountain Lake Edge"? LOVE Super-Stealth BARGAINS on Smith Mountain Lake? Want to KNOW WHERE THE DEALS ARE BEFORE ANYONE ELSE DOES? GET NOREEN'S SECRET FREE SML REPORT The Bottom is OVER...Grab Some Deals Before they're all GONE!
See You Here Soon! Noreen Hartkern Mobile – (540) 420-1294 noreenhartkern@yahoo.com