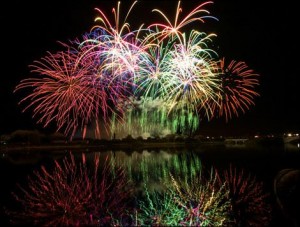 Happy 4th of July Week!
Wow! Fireworks over the water, the smell of bar-be-ques and the boating adventures!
Well…so many of you said that you were tired of renting and are ready to own a home on Smith Mountain Lake! Seriously, it costs anywhere from $1,000-$4,000 per week to rent here in the summer months and that's a mortgage payment….so why rent when you can own?
If you purchase one of the few homes left that can be rented on Smith Mountain Lake, you can collect those rentals and offset your mortgage, but hurry, there are so very few short term rentals left here!
Grab your FREE Report and see exactly what's for sale on Smith Mountain Lake
Call me when you find something because 2010 deals are going fast!
FREE INSTANT ACCESS!
Smith Mountain Lake VA Waterfront Homes Report!
All the best!
Noreen
ABOUT THE AUTHOR: Noreen Hartkern is a well-respected Zillow 5- Star Agent on Smith Mountain Lake, Virginia, with over 20+ Years of Real Estate Expertise. Noreen is an Accomplished Realtor, Real Estate Consultant, New Construction Specialist, Blog Writer & Photographer. In Addition to Listings and Sales, Buyers and Sellers Agency, She has Extensive Experience as a Home Renovator, Rehabber and Flipper, and is a Published Author on That Very Topic.
Her Passion is Living and Working the Waterfront Lake Life and Helping Her Clients Find Lakefront Properties and Hidden Gems. Noreen is also an Accomplished Vocalist and Musician and Prides Herself on Being a Self-Made Entrepreneur. Quite Simply, Noreen is Your Smith Mountain Lake Resource for ALL THINGS Real Estate and Is UNIQUE IN HER APPROACH of Making ANY Real Estate Transaction FUN!!!!!! #SeriouslyFUN
Want "The Smith Mountain Lake Edge"? LOVE Super-Stealth BARGAINS on Smith Mountain Lake? Want to KNOW WHERE THE DEALS ARE BEFORE ANYONE ELSE DOES? GET NOREEN'S SECRET FREE SML REPORT The Bottom is OVER...Grab Some Deals Before they're all GONE!
See You Here Soon! Noreen Hartkern Mobile – (540) 420-1294 noreenhartkern@yahoo.com