Smith Mountain Lake Foreclosures
Well the truth is….there have NEVER been a lot of foreclosures on Smith Mountain Lake, Virginia.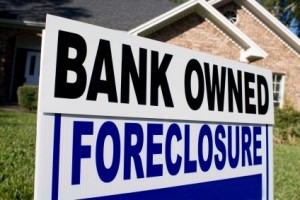 Foreclosures around the country are at an all time high, and yet, if you look at waterfront property—the most valuable property in the country and around the world—you'll probably see a trend…there's not much in the way of foreclusures to choose from.
Why? Because of just that…it's valuable, and there's always a hungry neighbor, realtor, builder, developer or family member waiting in the wings to scoop up a sure thing.
So let's talk quickly about foreclosures….
it's gotten away from it's owner…they've now missed more than 3 months of mortgage payments and the bank is going to get the property back. What is the condition of the home? Did they leave the keys on the kitchen counter or did they strip it of everything including the toilets? Is the flooring and sub-flooring soiled beyond repair? Is there water damage from neglect or simply from no one being there to care for the home?
In 2004-2005 banks welcomed this REO portfolio because it gave them something back to sell in the high, hot markets. But, now in 2011 and into 2012, the banks do not want REO properties hanging around on their books…. Why? Because it will not only effect their bottom line, it will in turn, effect their rating as a bank.
In 2010 I did not find one bank that was "willing to play" with cash buyers…..but now in 2011 "Cash is Queen"…
You may have heard it as cash is king, but it's a fact that most women in the household control the budget…hence the expression "tighten the purse strings" and my version 😉
Anyway–it is a cash buyer that is going to get the goods this year….but don't expect foreclosures to be cheap—remember, the banks lent that money in "good faith" in the past and are due the money back. They are not in too much of a position to bargain and they aren't really interested in giving you a loan to cover a bad loan. Make sense?
So, if you have CA$H and are ready to play with the banks I'll send you a foreclosure list today. If you are pre-approved by your own lending institution and have a downpayment and good-faith deposit you may also want to see this list….
Just email me right now at:
noreenhartkern@yahoo.com with the
Subject: "Smith Mountain Lake Foreclosure List Request" or visit  http://www.smithmountainlakefronthomes.com/free_report.htm
and I will send your list out TODAY!
Have A Great Weekend!
Noreen

NOREEN HARTKERN
WAINWRIGHT & CO (AT THE LAKE)
16503 B T WASHINGTON HWY
MONETA, VA 24121
Mobile –             (540) 420-1294
noreenhartkern@yahoo.com
http://www.smithmountainlakefronthomes.com/
ABOUT THE AUTHOR: Noreen Hartkern is a well-respected Zillow 5- Star Agent on Smith Mountain Lake, Virginia, with over 20+ Years of Real Estate Expertise. Noreen is an Accomplished Realtor, Real Estate Consultant, New Construction Specialist, Blog Writer & Photographer. In Addition to Listings and Sales, Buyers and Sellers Agency, She has Extensive Experience as a Home Renovator, Rehabber and Flipper, and is a Published Author on That Very Topic.
Her Passion is Living and Working the Waterfront Lake Life and Helping Her Clients Find Lakefront Properties and Hidden Gems. Noreen is also an Accomplished Vocalist and Musician and Prides Herself on Being a Self-Made Entrepreneur. Quite Simply, Noreen is Your Smith Mountain Lake Resource for ALL THINGS Real Estate and Is UNIQUE IN HER APPROACH of Making ANY Real Estate Transaction FUN!!!!!! #SeriouslyFUN
Want "The Smith Mountain Lake Edge"? LOVE Super-Stealth BARGAINS on Smith Mountain Lake? Want to KNOW WHERE THE DEALS ARE BEFORE ANYONE ELSE DOES? GET NOREEN'S SECRET FREE SML REPORT The Bottom is OVER...Grab Some Deals Before they're all GONE!
See You Here Soon! Noreen Hartkern Mobile – (540) 420-1294 noreenhartkern@yahoo.com